Images Component
The images component manages multiple images with alt text and caption. The images can be arranged in your preferred order.
Adding Multiple Images
The image component allows you upload any number of images. Images are stored and transcoded automatically, converted to responsive sizes that are available directly on a global CDN. This is ideal for using responsive images with srcset.
Automatically transcodes images to multiple sizes
Generates WebP variants automatically
Multiple images can be arranged as you wish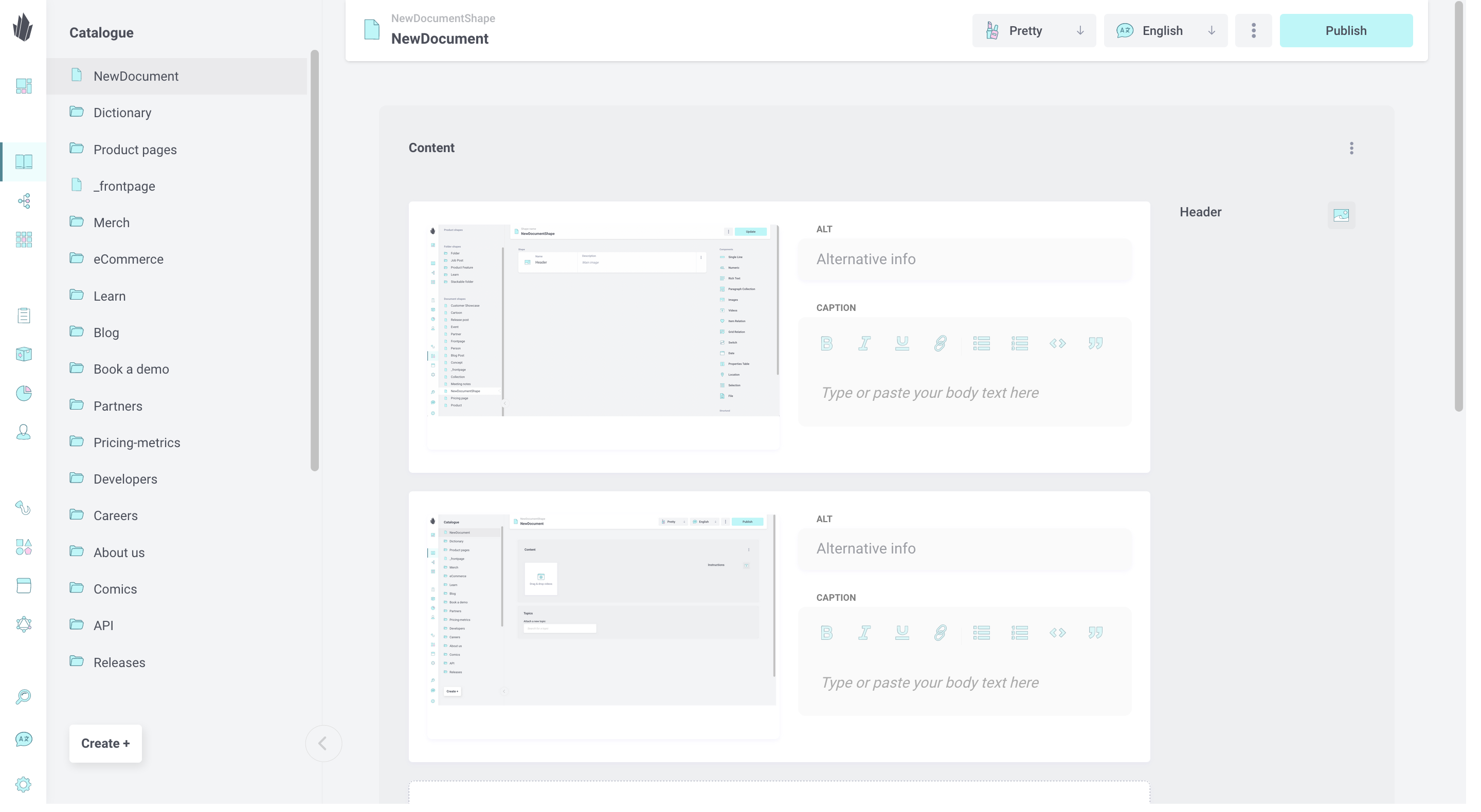 When adding this component to a shape, specify a name (required) and description (optional) indicative of the sort of content you wish for it to contain. This description will be visible to those who build content based off of this shape.